by Owen Bay
Austin Texas
Banksy fakes may be popping up in Paris France. Even a website, http://banksy-paris.com/ with the heading "Back To The Roots" sub heading " Paris was not tagged in one day"
and a youtube channel, http://www.youtube.com/watch?v=-RpSYfSEys0 has popped up. and even an instagram http://instagram.com/banksyparis#
Many speculations are spraying about. One email claims the images are real another coming from Banksy's agent claims they are fake. On top of that rumors are that Banksy is planning a Paris.
Will we see more of this? The work is very easy to copy if one is so inclined, even the political humor. Has the Banksy wave hit the beach? Now will his work become the joke that Banksy once poked at?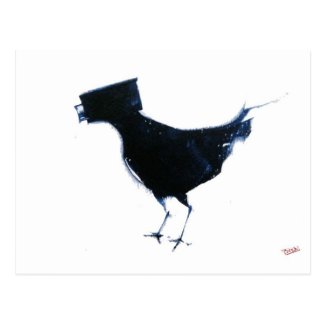 bird watching postcard
by
thepman
Browse other
Paul Postcards
art work by Paul Beck austin texas