Two explosions at Boston Marathon.
Multiple people injured near the Boston Marathon finish line after explosion
media already claiming we are helpless to these activities. "these are the times we live in"
Patriots Day in Boston "was there any Patriots there" Wolf Blizter
bodies, blood on the streets, missing limbs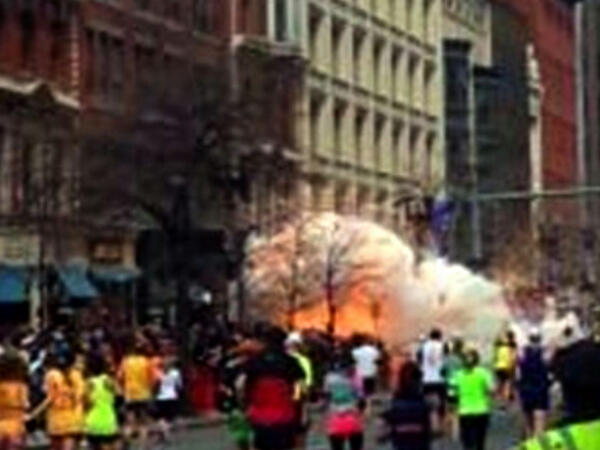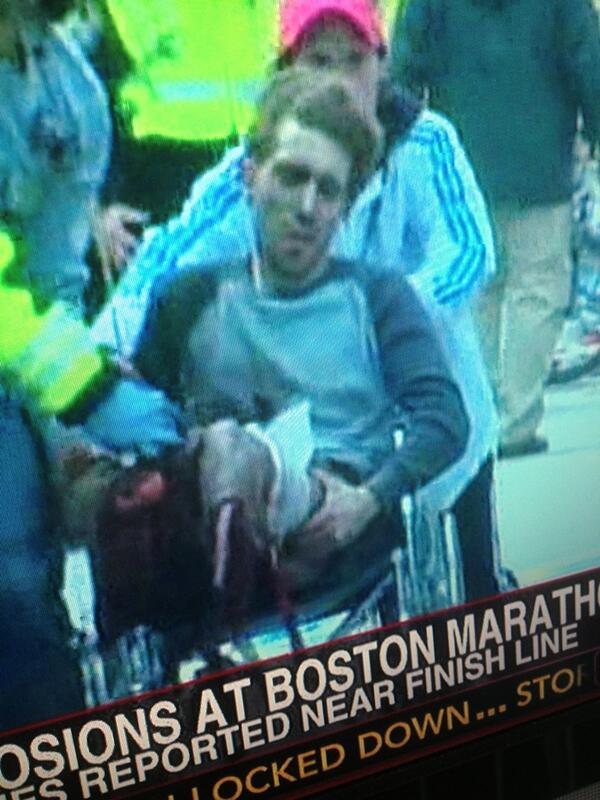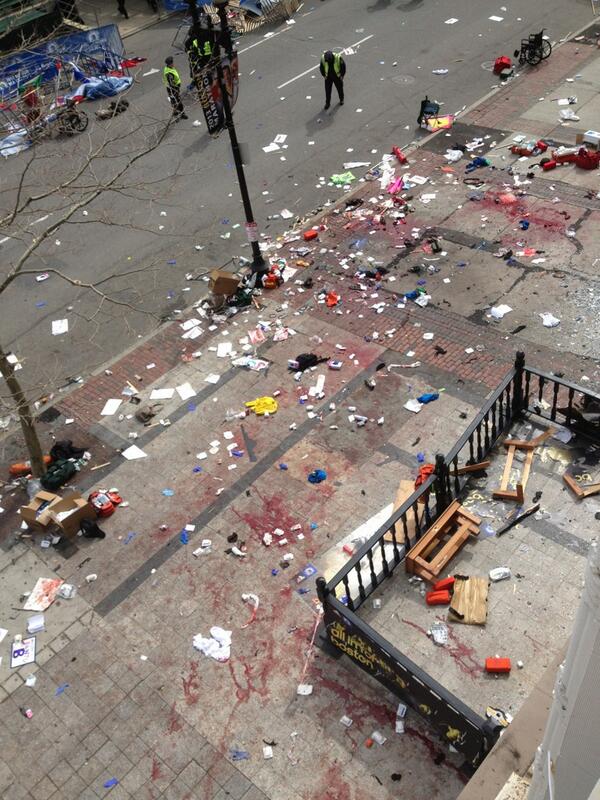 Bloody spectators were being carried Monday to the medical tent that had been set up to care for fatigued runners. Police wove through competitors as they ran back toward the course.
"There are a lot of people down," said one man, whose bib No. 17528 identified him as Frank Deruyter of North Carolina.

terror attack,

Rob Dew claims Army officer, runner pulled from race before explosion.