could this be black mail:
"A former FBI Supervisory special agent who worked on some of the bureau's most high profile terrorism and bombing cases including the Unabomber case, the USS Cole bombing, the Oklahoma City bombing and the 1993 World Trade Center bombing and the 9/11 attacks, has been arrested and charged with distributing child pornography,"
reports ABC News
.
"Donald J. Sachtleben left the FBI in 2008 after a 25-year career spanning the globe. After searching the computer of another individual, Jason Nicoson, which contained images of child pornography, FBI investigators discovered an IP address and connected it to Sachtleben's home in Carmel, Indiana.
Agents then searched Sachtleben's laptop and purportedly found 30 obscene images on his hard drive that were identical to those discovered on Nicoson's computer."
"Sachleben's wife was interviewed during the execution of the search warrant and denied any knowledge of the child pornography found in Sony VAIO laptop or any involvement with child pornography distribution or possession," FBI Special Agent Kerri Reifel wrote in the affidavit.
reports infowars.com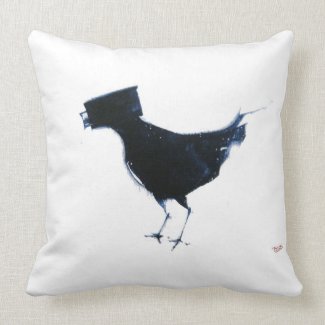 bird watching throw pillow
by
thepman
View other
Artsprojekt Pillows