Cases:
12-1291579
Tuesday, May 8, 2012 at 8:27 p.m.
Mr. Nice Guys, 7811 South 1st Street
12-1310504
Thursday, May 10, 2012 at 8:09 a.m.
Conoco, 5511 Cameron Road
12-1310522
Thursday, May 10, 2012 at 8:27 a.m.
Shell, 525 West Ben White Boulevard
Narrative:
The Austin Police Department's Robbery unit is working a series of robberies that have occurred between May 8 and May 10. On each occasion, the suspect entered the business, displayed a weapon and demanded money. No injuries were reported.
The suspect is described as: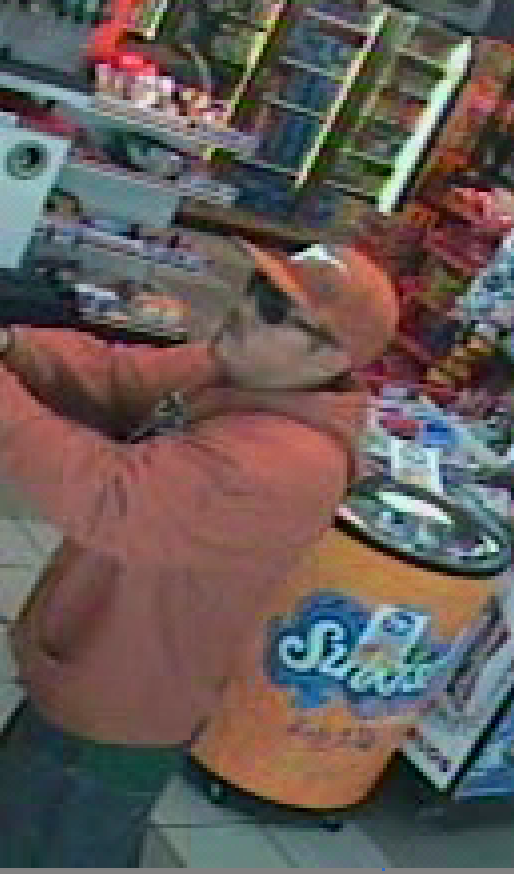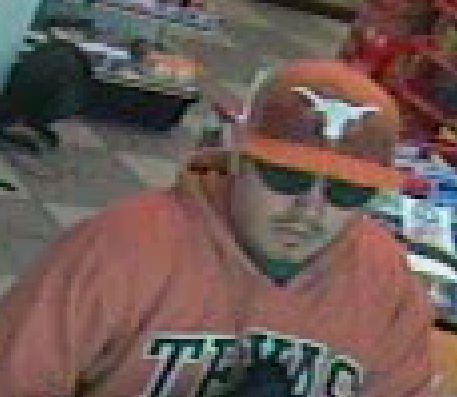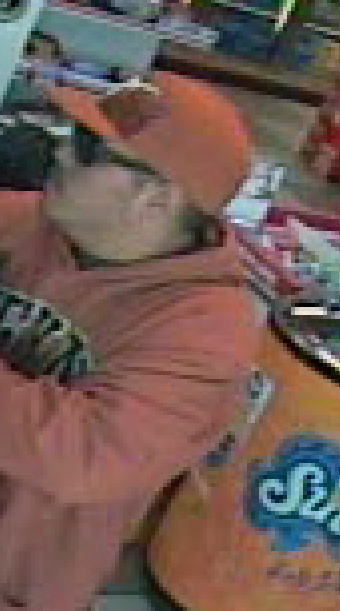 Hispanic Male
Early to mid 20's
5'7" to 5'10" in height
Heavy set, approximately 200 lbs
Short dark hair, possibly shaved
Thin mustache with a light goatee
Possible vehicles used include a 4-door Chevrolet Malibu, 2008-2012 model with 5-spoke factory wheels or a teal/green 4-door compact import with damage to the front end causing the hood to remain partially open. Witnesses reported seeing an infant in the teal/green 4 door import as it fled the scene.
The suspect was last seen wearing an orange baseball cap with a white U.T. logo on the front and a white Nike "Swoosh" on the back. He was wearing dark sunglasses and an orange UT hoodie with the "Longhorns" logo in black lettering, with a checkered or plaid button shirt underneath. He had long black jean shorts that went past the knees and black basketball style shoes with white soles.
These cases remain under investigation by APD Robbery detectives. Anyone with information about this incident is asked to call the Robbery tip line at (512) 974-5092, Crime Stoppers at (512) 472-TIPS or text "Tip 103" + your message to CRIMES. You may be eligible for a cash reward of up to $1,000 if your tip leads to an arrest or charges being filed.