Lady Gaga has a new suit. This one is not made of meat.
from hyperallergic.com: > Lady Gaga has been accused of plagiarizing from many artistic sources: Canadian-Ukranian artist
Taras Polataiko
, New York performance artist
Colette
, and Canadian artist
Jana Sterbak
, to name a few. But now someone's finally going the extra step and suing her.
That someone is French artist
Orlan
, and she's asking in French court for a whopping $31.7 million, or 7.5 percent of the profits from the Gaga album
Born This Way
and the video for the song of the same title. Orlan's suit "accuses the singer of stealing from her to construct the visual universe" of the album, according
Artinfo
. What does that even mean? Artinfo
asked Orlan's lawyer
, Philippe Dutilleul-Francoeur, that very question. He responded:
Not only did Lady Gaga reproduce works by the artist, but she also drew inspiration from her concepts. Orlan's entire universe of hybridizations was copied in the "Born This Way" album, such as giving birth to oneself, which is seen in Orlan's photography series "Orlan accouche d'elle-m'aime" (1964-66). The inspiration went too far."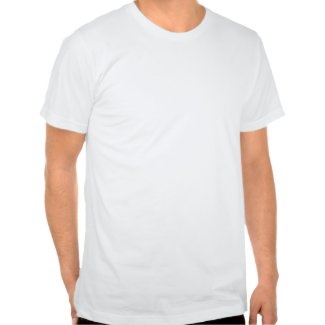 Obama Police State T Shirt
by
thepman
Check out Artsprojekt T-Shirts online at
zazzle
and here are some of the comments:
Owen: This topic should be taught in colleges. Paul Beck caught some heat for the Radiohead video for the song Nude. The video sampled and reworked war footage and twisted it into a satirical intense animated social commentary. cool video see hear:
http://vimeo.com/68723683