story by
Owen Bay
theowenbay@gmail.com
Paul Beck
's new work Fallen Zeros or sometimes he calls the work Bum Island Bum Bunny on South Congress, Austin Texas.
This is the latest pop-up sculpture by Austin Artist
Paul Beck
.
Paul's work comes across with a little humor and satirical bite but his real purpose for the work is to call attention to people left on the streets do to mental illness and addiction issues. The work is made from discarded newspapers that are formed to take the shape of man rabbit caring a sack.
"Austin is receive a total make over for the rich. The people left on the streets are a neglected part of this cities remodeling."
Paul Beck
"The work honors our fallen Zeros. We can do better then just ignoring these people who need help." Paul also explains "Using the bunny head for me makes the sculpture cute, palatable to look at. The real issue is not cute or pretty maybe that is why we look away. Hopefully we can now look and discus this tragedy. And go the next level."
South Congress Bum Island Bum Bunny
Paul Beck
www.paulbeckproductions.com
Will you could stay home watching Kim Kardashian, American Idol, Real World, Girls Gone Wild, Sports, and other various forms of mind numbing programs while the wealth remodel the system. Or you could watch Marfa be buried by Logos. Like the recent Marfa Playboy sign. Oh sorry just thinking out loud. Oh and you could support Charles Saatchi the galleriest who chokes his wife Nigella Lawson, in public. and there's Miley Cyrus shorts think about.
Brain wasted.
It's positive, smart artist like Paul Beck who has said,
"Make positive change for people who are blown out of the game." and that can't be a bad thing.
Paul Beck's video animation work:
A Thousand Pound Bomb
from
paul beck
on
Vimeo
.
Green Day See You Tonight
from
paul beck
on
Vimeo
.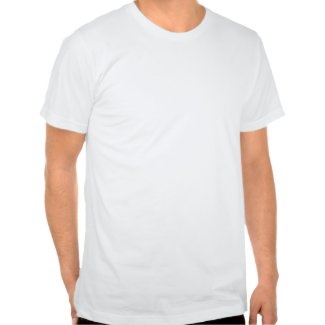 Obama Police State T Shirt
by
thepman
Look at more Artsprojekt T-Shirts at
zazzle