tweet from Johnny Football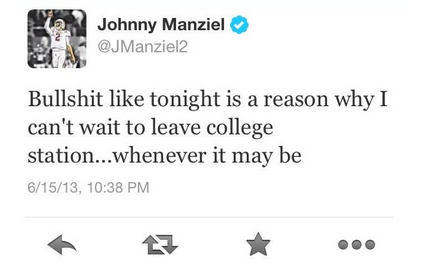 from http://bleacherreport.com "Oh boy. This is certainly not what Aggies fans want to see.
Realizing how his tweet was going to be received after it hit the Internet this morning, Manziel responded with the following:
Hey, at least he owned his comments and didn't go with the classic "But I got hacked, you guys!" story. Still, we're left with plenty of questions about why he can't wait to leave Texas A&M. "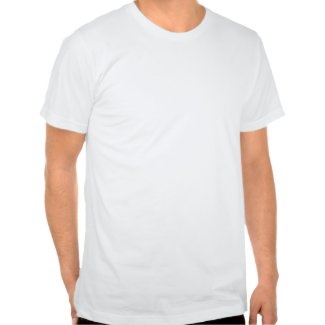 Obama Police State T Shirt
by
thepman
Design unique
picture t shirts
from Zazzle.
Green Day See You Tonight
from
paul beck
on
Vimeo
.