from cnn:
Updated 4:10 p.m.]
Bomb squad personnel are at the scene of the shooting, Brookfield police Lt. John Beth said, pointing to concerns there may be explosives at the site.
[Updated 3:42 p.m.]
ATF spokesman Thomas Ahern identifies the suspected shooter as Radcliffe Haughton, 45, of Brown Deer, Wisconsin. The shooting is being investigated as a possible domestic-related incident, according to Ahern. The suspect remains at large.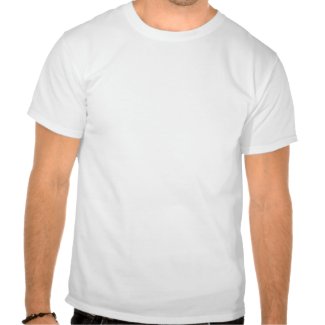 Obama says Don't Forget to vote Tshirts
by
thepman
Create unique
printed t-shirts
on zazzle.
[Updated 3:29 p.m.]
ATF spokesman Thomas Ahern confirms to CNN that seven people were shot by a lone gunman at the Azana Hair Salon and Spa. "Employees said a man entered the salon, workers saw a firearm - a handgun of some sort," Ahern told CNN's Susan Candiotti. "An employee said to the gunman something like, 'If you're gonna rob the place, rob the place,' and then (the gunman) opened fire."
[Updated 2:24 p.m.]
FBI and ATF agents are among the authorities at the scene, CNN affiliate WISN reports.
[Updated 2:07 p.m.]
The nearby mall and some other buildings are on lockdown, CNN affiliates report.
[Updated 1:56 p.m.]
CNN affiliate WTMJ
reports
authorities are looking for a suspect.
[Updated 1:54 p.m.]
CNN affiliate WISN
reports
that a witness described seeing two women leaving the spa, apparently injured. One crawled out and was taken by emergency responders. The other was treated by emergency personnel in a squad car.
[Updated 1:32 p.m.]
Hospital spokeswoman Nalissa Wienke tells CNN all four people in the emergency room appear to have non-critical injuries. She could not say whether the injuries were due to gunshots. At this time, the hospital does not believe it will need more staff, she said.
[Updated 1:28 p.m.]
Numerous emergency vehicles are at a spa in Brookfield, Wisconsin, as local news agencies report a shooting took place.
Four people are in an emergency room, and another three are on their way, said Beth Strohbusch of Froedtert Hospital in nearby Milwaukee.
CNN affiliate
WTMJ says
the Waukesha Sheriff's Department confirmed there was a shooting, and that witnesses say it was either at or near the Azana Salon and Spa, which is across the road from Brookfield Square Mall.
CNN affiliate
WISN called it
a "mass shooting."