Austin Texas crime explodes. Austin Texas known for its coolness has lost its cool
July alone:
Man picked up in gay bar murdered in his high end condo
Man beaten to death for shoes.
Horrific gang rape a thirteen year old girl.
Shooting near east 7th one dead
from Statesman.comA man who police say fatally beat a man and stole his shoes in North Austin on Monday could be charged with capital murder, a police official said Thursday.
Bruce Allen Thompson, 56, was arrested Tuesday and is in the Travis County Jail on $500,000 bail, records show. Thompson has been charged with murder but could be charged with capital murder because he is accused of killing the man while committing a felony robbery, police Sgt. Brian Miller said.
Investigators will forward their findings to Travis County prosecutors to consider the new charge, Miller said.
"That will be up to the district attorney's office," Miller said.
Police were called to the Austin Garden apartments on North Lamar Boulevard just north of Airport Boulevard on Monday on a report of an injured man who might have suffered a seizure, Miller said.
The man, 61-year-old Ricky Martinez, was taken to University Medical Center Brackenridge, where he was in and out of consciousness until he died Wednesday, officials said.
Medical workers and police later learned that Martinez may have suffered head trauma consistent with an assault, Miller said.
Detectives then obtained surveillance video capturing the incident from the apartment complex, and they were able to link a backpack left near the scene to Thompson, Miller said.
from Austin Front:
The RainBow Killer, Austin Gay Community Shocked by The Death of David Villarrea
Austin's Gay community rocked by death of David Villareal.
The murder dubbed "The Rainbow Killer". Police have little to go on and are asking people in the gay community to come forward with information on the man captured in surveillance photos.
according to poplar gay blogs 360 Condos are popular in the gay community:
from http://joemygod.blogspot.com
Jackhoffsky Vegaslamb • a day ago
▪
▪
◦ Plus, 360 Condos is almost nothing but gay people. there's always a party going on. I mean, if you met at Oil Can's and then go back to 360, you can't really use "gay panic" as a defense. 
That being said, it opens this up to a variety of possibilities. I am NOT reading into anything just yet (especially as tragic as this is), but honestly, my first impression on watching the vid was that they both seemed like they were in a good mood. That's just me though. 
This is so sad. We are such a small community here sometimes.



from a previous post:
Photo of man police want to question in the murder investigation of David Villarreal
Police claim to have video surviellence from the time period in question. Police state the video shows a white male in his 20s to early 30s, with a slender to medium build. Police are investigating.
Police allege the men met downtown and proceed to David Villarreal's condo. They believe the date went wrong.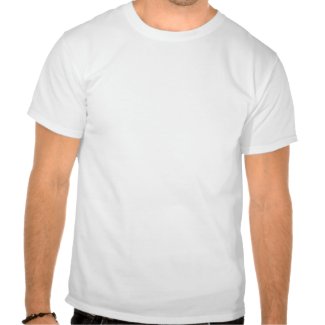 Obama Police State How You Like Me Now T Shirts
by
thepman
Make your
t shirts custom
at zazzle.com.
from : AUSTIN (KXAN) - Detectives said Tuesday they have video of a possible suspect in the death of a 37-year-old man at the 360 Condominiums.
Police Sgt. Anthony Hipolito said around 9:45 pm on Monday, they received a 911 call alerting them of a missing person. The caller said they had not seen the victim in a couple days.
Officers went to the building at 360 Nueces Street and found a David Villarreal dead inside a unit on the 18th floor with traumatic injuries.
Homicide detectives were called to the scene and a preliminary investigation showed possible signs of trauma to the body. That led detectives to believe the death was suspicious.
About 3 p.m. Tuesday, detectives said they had video of a possible suspect. The person is described as a white male in his 20s to early 30s, with a slender to medium build. The video has not yet been released.
Police said they don't know the relation between the 911 caller and the victim.
Homicide detectives are expected to continue their investigation on Tuesday. Hipolito said at this point, he doesn't believe residents at the condo should we worried about their safety.
APD is asking the public to call 512-472-TIPS (8477) with any information.from the AP
As many as 10 men allegedly took turns sexually assaulting a 13-year-old runaway Texas girl in an apartment where some cheered and filmed the attacks with their cellphone cameras, according to court records released Thursday.
Authorities have charged two men in the alleged June 29 attacks, which began after the girl ran away from an Austin group home for children and got into a car with three unknown men, according to an arrest affidavit.
Juan Lozano Ortega, 25, and Edgar Gerardo Guzman Perez, 26, were charged Wednesday with aggravated sexual assault of a child. They were being held Thursday in the Travis County Jail on $30,000 bond each. Court and jail records did not indicate whether the men had attorneys.
Austin police did not immediately return a phone message Thursday about the investigation or other possible suspects.
"All of the other males took turns having sex with victim against her will, which lasted through the early morning hours," the affidavit states.
Investigators found Ortega and Perez because one of them let the girl borrow their cellphone after dropping her off in a neighborhood and telling her to "find somewhere to go," according to the court documents. The victim called her foster brother, who refused to come pick her up, but his caller ID captured the number of the suspect's phone.
Doctors who examined the girl told investigators their findings were consistent with her allegations, according to court records.
State child welfare investigators have also started investigating the Settlement Home for Children, where the girl lived, said Patrick Crimmins, spokesman for the Texas Department of Family and Protective Services.
According to its website, the facility believes "that healing and learning take place when a child's deepest needs are met, both physically and mentally. We are dedicated to helping children who have been abused and neglected by resolving their emotional, behavioral and familial problems and providing quality residential care."
from KAXN : Shooting in East Austin leaves one dead
Police investigating line Gonzales St.
Updated: Friday, 19 Jul 2013, 7:57 AM CDT
Published : Friday, 19 Jul 2013, 4:24 AM CDT
AUSTIN (KXAN) - Austin Police homicide detectives are investigating an overnight shooting in East Austin.
Just before 1:00 a.m., a 911 caller reported a man shot at a home in the 3500 block of Gonzales St., near East 7th St. and Springdale Rd.
Police have not yet made any arrests in the shooting.
Family members told KXAN the victim lived in the home with his grandmother and cousin. They say he died on his 35th birthday, leaving behind two children. KXAN is not identifying the victim, pending confirmation that police have notified other family members.
Officer Marcus Davis, who briefed the media, said he did not have any information on the nature of the shooting, the relationship of the victim to the shooter, or how many people may have witnessed it.
Investigators spent the early morning hours taking photos of the crime scene, while a few neighbors watched from the street.
This is the fourth homicide in Austin in the last two weeks.
"Homicides are something that are usually pretty random," said Davis. "So I would not say that this is a concern. It's probably just a bad week for the city of Austin."
From the Austin Police Department:
Case:
2013-1921116
Date:
July 11, 2013
Time:
3:36 p.m.
Location:
8800 Block of Dittmar Oaks Dr.
Deceased:
Ernestine Crayton, Black female (D.O.B. 5-31-62)
Arrested:
John Harold Williams, Black male (D.O.B. 2-20-69)
Narrative:
On Thursday, July 11, 2013, at approximately 3:36 p.m., APD received a Check Welfare 911 call in the 8800 block of Dittmar Oaks Dr.
Officers arrived and found a female inside of a house with obvious trauma to her body. EMS arrived and pronounced the victim deceased.
Homicide detectives were called to the scene to investigate the death. A suspect has been arrested.