story by owen bay
@owenbay
chicken george vs. red mud
Redneck Rumble
There seems to be a full blown smack down taking place in the gentle world of folk art.
Chicken George claims Red Mud Steve Chandler has taken on his Texas persona. Changing from a senitive folk artist type to Texas dirt dust eatin tough guy. Right down to sprotin a cowboy hat and red ACDC t-shirt. Somthin ain't right.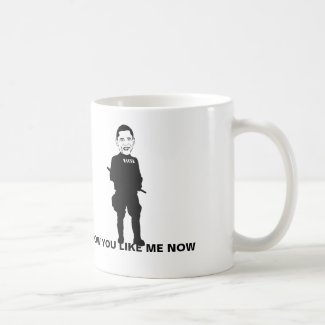 Obama Police State Coffee Mug, How You Like Me Now
by
thepman
Get
personalised big mugs
at zazzle.com
Red Mud responds by sayin George is going to get it. Chicken Goerge claims Red Mud talks the talk but can't walk the walk. He stated he's not going to take it from that fat f*ck.
Well it looks like the dust and the dung have it the fan folks.
comments from Red Mud video and Chicken George video are below
Chicken George video
RED MUD STEVEN CHANDLER "HOW HE HAS & WILL EVOLVE PLEASE WATCH
Did Red Mud become Chicken George
Jolly Chimp Paintings & Rat Trap Folk Art & Grilling Georgia Red Mud Style
red mud Chicken George
here is Chicken George discussing Red Mud co-opting the Jolly Chip and sluts. Chicken George claims those are my sluts. here's the video
A chat about REDMUD
comments: